Sunlight When You Want It, Shade When You Need It
Transform your backyard into a personal oasis when you equip your deck or patio with retractable Shoreline awnings. Retractable awnings can expand and retract at the push of a button, increasing your home's outdoor living area by letting in sun when you want it but delivering shade when you need it. Whether your needs are better served by our motorized or mechanical models, we'll work with you to craft the perfect day in the shade.
Select a style below for more information: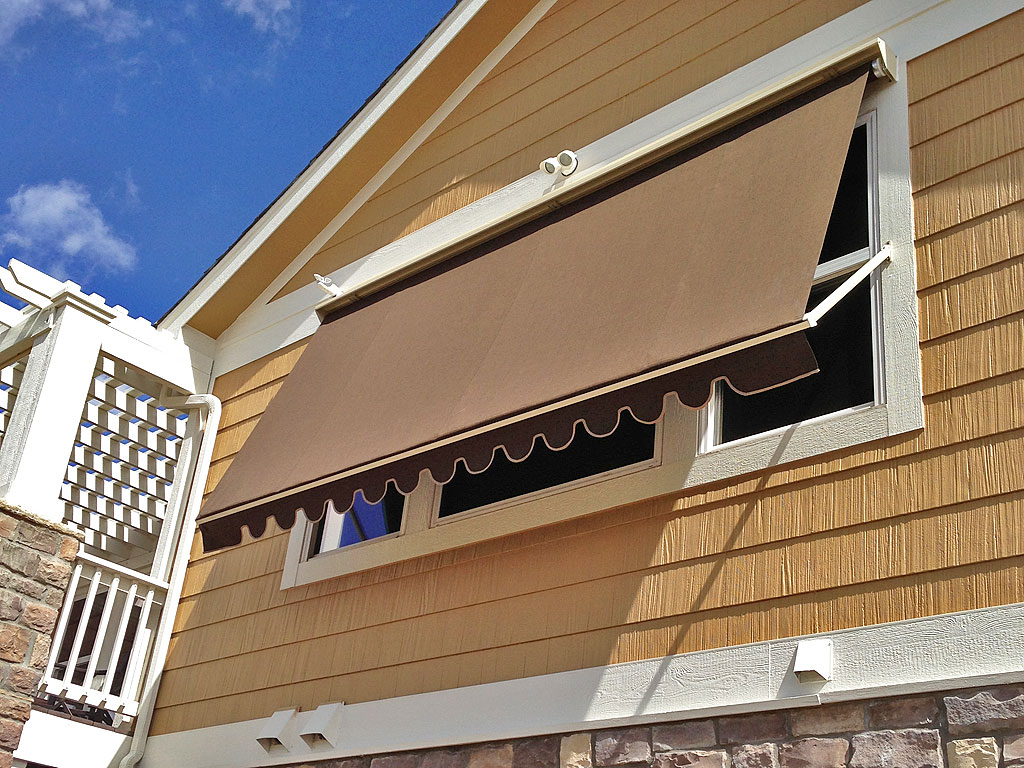 Our tension systems are perfectly suitable for exterior installation on conservatories, glass roofs and skylights. Their compact constructions make these awning systems especially suitable for small and medium areas. Do you want more convenience? Remote controls as well as sun, wind, rain and temperature sensors are also available.