Platinum Space Heater(Gas) by Bromic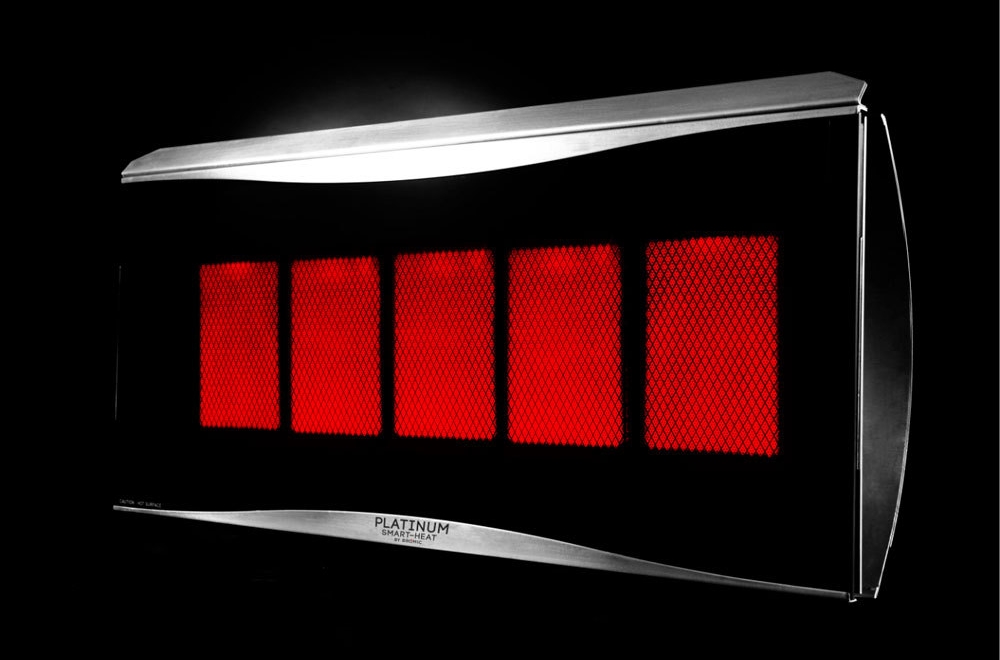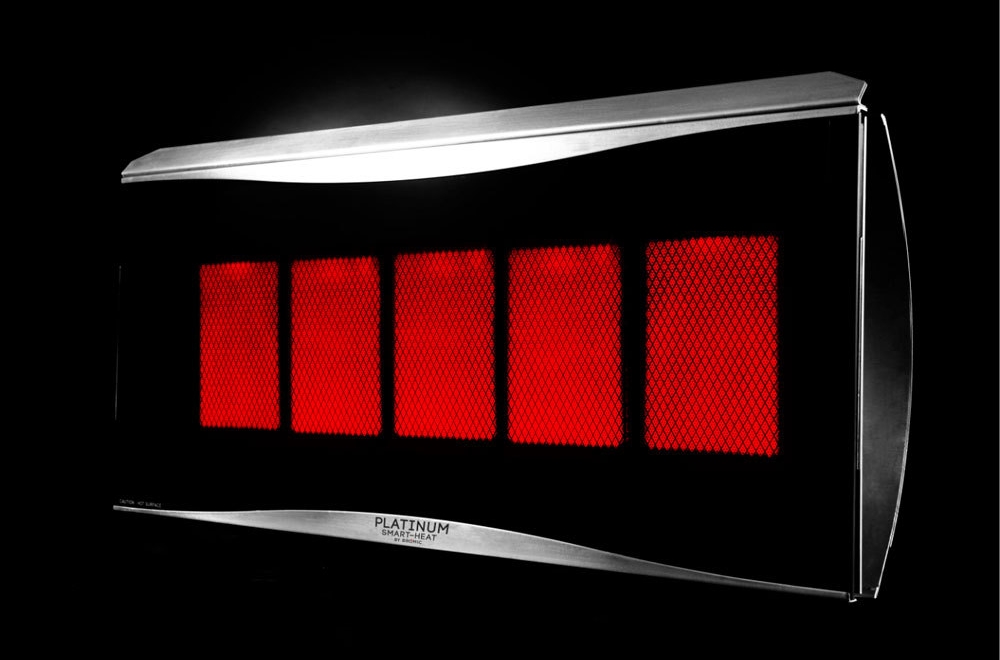 Platinum Space Heater(Gas) by Bromic
Unparalleled performance and the looks to match.
The infrared radiant gas heater of the future has arrived.
Sporting an innovative design with a brushed stainless steel finish, the Platinum Smart-Heat™ Gas represents a class above, in the world of outdoor heating. A synergy of contemporary design, practical functionality and useability culminate the creation of this flagship product that impresses both visually and in terms of performance. The tinted ceramic fascia assists to project a comfortable, caressing heat whilst ensuring consistent output in winds up to 11mph.
Features:
Elegant Design

Stylish build that adds to the visual appeal and natural ambience of any location.

Heat Coverage

Ceramic medium creates an even level of heat dispersion, for efficient, reliable warmth.

Sturdy Construction

A strong and robust stainless steel construction combined with a fascia that is sleek and attractive.

Wind Resistance

Patented technology to guaranteed effective heat in winds of up to 11mph.

Ease Of Use

Compatibility with smart system controls means multiple units can be controlled from the one location.

Versatile Placement

Ceiling and wall mounting options freeing up valuable floor space to increase venue capacity.

Never A Dull Moment

Automatic re-ignition ensures the Platinum Smart-Heat Gas provides ongoing heat and convenience.

Complete Control

Easy pivot arm bracket for adjustable heat direction & coverage
Accessories*:
Ceiling poles (black electro plated):
Dual-directional ceiling mount pole offers greater positioning versatility in larger open areas
Available with dual or single heater mounting brackets
Five length options for different ceiling heights – 10.5', 11.2', 11.8', 12.5' and 13' – unit must be mounted 8' off the ground
Adjustable mounting bracket to suit most installations
Dual-layer heat deflector:
Allows for low-clearance installation
*All accessories sold separately
Click here to view a PDF brochure!